Do you want to exchange ideas and chat with other AAUW members? If so, join the AAUW Blog or the AAUW Facebook group: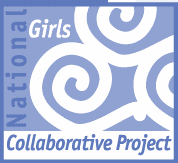 Northwest Girls Collabrative Project (NWGCP)
The Northwest Girls Collaborative Project ( NWGCP) brings together organizations in Idaho, Oregon, and Washington that are committed to informing and motivating girls to pursue careers in science, technology, engineering, and mathematics ( STEM). Beginning in 2008, the Northwest Project will reach out to Alaska, Hawaii, and Montana.
National Conference for College Women Student Leaders (NCCWSL)
The NCCWSL focuses on preparing the next generation of women leaders.
The next generation of women leaders must have access to the information, skills, networks, and resources necessary to lead change on campus and take on various leadership roles in their communities. For more than 20 years, this conference has offered women students the opportunity to build leadership, advocacy, networking, financial management, and other skills during a fast-paced, two-and-a half-day experience focused on enhancing student leadership.
Century of Action: Oregon Women Vote
Century of Action is a project of the Oregon Women's Historical Consortium, a volunteer, 501(c)3 group of history professionals.  The organization is comprised of colleagues in the history and archival community who focus on women's history and public history in Oregon and the Pacific Northwest.  Though the celebration of the Centennial of Oregon Women Vote has passed, the Consortium will continue to operate and initiate future projects.  Learn more about this partnership by clicking here or by visiting the OWS website:
Additional links and resources may be found on the About AAUW page and other pages throughout this Web site. Please explore!