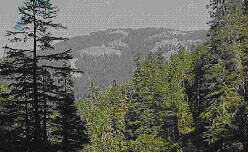 For more information about the branch, contact:
Membership VP, Jasmine Sitt, jasminesitt@gmail.com
MEETINGS:
Monthly branch meetings are scheduled September through June.   Guests are always welcome. Topics relate to our theme, "Bouncing Back".
Schedule:  
Meetings are on the first Tuesday of each month from September through June, except for December 2021.
All months, except for March and April, will be at 6:00 p.m. by Zoom (Robin Wisdom rwisdom@jeffnet.org is contact for invitations).
Contact Jasmine Sitt for information re March and April meetings which will be with gathering at 5:00 p.m., dinner at 5:30 p.m. and program at 6:00 p. m.
PROJECTS & CONTRIBUTIONS:
Education:
AAUW Scholarship to two Umpqua Community College students
Public Policy:
Branch Issues Forum with Douglas County League of Women Voters
Special Events:
Black History Month speaker in February
Women's History Month speaker in March
MEMBER SPECIAL INTEREST GROUPS:
Diners and Travelers
Book Group
Bridge