The AAUW of Oregon Technology Committee is here to assist you!
This committee is responsible for all technology activities associated with AAUW of Oregon including its social media platforms. It supports and assists all AAUW of Oregon branches and members with their technology questions and issues.
The technology committee stands ready to assist board members and branches with any of their technology questions, issues, needs. For all assistance, please contact the Chair, Georgia Applegate, at gkapple@gmail.com.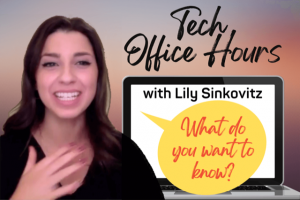 Watch for the next scheduled session of Tech Office Hours to ask your tech questions.
TECHNOLOGY COMMITTEE MEMBERS: Randa Blanding, Nancy Brown, Betty Diamond, Gail Engblom, Kelli Matthews, Sharron Noone, Ilga Ross, Tina Shayne, Suzanne Wicklin. We welcome any additional members who would like to join the committee.
SPECIALTIES:
Apple Products: Suzanne Wicklin
Facebook: Betty Diamond
Facebook Group: Georgia Applegate
Google Drive: Georgia Applegate
Instagram: Georgia Applegate
Mail Chimp: Randa Blanding & Ilga Ross
Online Auctions: Randa Blanding
Pinterest: Georgia Applegate
Websites: Ilga Ross
YouTube: Nancy Brown
Zoom: Nancy Brown
Benefits of Using Social Media for AAUW Groups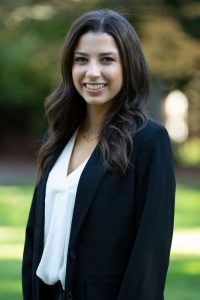 AAUW of Oregon has again engaged Allen Hall Public Relations to enhance our social media presence. They are a nationally affiliated and student-run public relations firm at the University of Oregon. Click the link for a presentation by Lily Sinkovitz, the Account Supervisor, on trends and best practices to attract younger members.
Website Tech Tip: 
Want to change the right-hand column of your AAUW-Template website?  Here's a YouTube video on how to edit sidebar widgets from the Widget Dashboard.  https://www.youtube.com/watch?v=A5LQLkzuoBI
Website Management Policies:
One page on the AAUW of Oregon website is provided free to any branch that does not maintain an independent website. If you have a need for more than one page, please contact the state web manager for recommendations.
Policies  and Guidance for Website Maintenance