Striving for Equity Since 1881
Over the past 140 years, AAUW has evolved to become the leading voice in advancing gender equity in education and workplaces everywhere.
Through research, education and advocacy, we're committed to ensuring that everyone gets the same opportunity to learn, earn and lead. More>
We Support Programs for Women and Girls
Tech Trek makes STEM fields exciting and accessible for Middle School Girls
AAUW Bend Branch sponsors Tech Trek Central Oregon, and AAUW Tillamook Branch has held Tech Trek STEM camp for girls who are passionate about Science Technology, Engineering, and Mathematics. 
National Conference for College Women Student Leaders (NCCWSL). AAUW annually invites hundreds of college women from around the country for two days of leadership training, inspiration and networking. The state and many branches are proud to sponsor attendees. 
Work Smart, a free online salary negotiation training workshop
AAUW wants to help new graduates feel confident about entering the job market. Sign up for Work Smart Online, a free salary negotiation course.
AAUW of Oregon Breaking Barriers Achievement Award
Given annually to Oregon women who are currently not AAUW members, or to an Oregon group, organization and/or institution who, within the past five years, have exemplified AAUW's mission in a manner that has had a demonstrative impact on our state's women and girls in the areas of equity and/or education. More>>

* * * * * * * * * * * * * * * * * * * * * * * * * * * * * * * * * *
The Not-So-Simple Truth about the Latest Pay Gap Data
On September 14, 2021, the U.S. Census Bureau and Bureau of Labor Statistics released data indicating that, in 2020, women were paid 83 cents for every dollar paid to a man. While the numbers show that the gender pay gap closed slightly, this data point is highly misleading. Find Out Why>>
* * * * * * * * * * * * * * * * * * * * * * * * * * * * * * * * * *
AAUW of Oregon Statements on Current Events: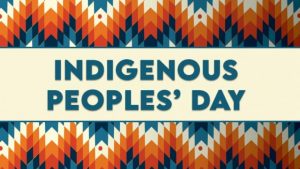 The second Monday in October will now officially be recognized as Indigenous Peoples Day in Oregon — a recognition of the Native American communities here long before Christopher Columbus set foot in the Americas. Among tribal leaders in Oregon, the change represents overdue recognition and hope for the future, as well as a feeling that more could be done to recognize and support Indigenous communities.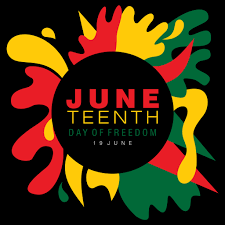 Celebrate our new Federal Holiday!
Also known as Emancipation Day, Freedom Day, Jubilee Day, Juneteenth Independence Day and Black Independence Day, Juneteenth celebrates the emancipation of those who had been enslaved in the United States.
AAUW Condemns Anti-Asian Violence
Statement from AAUW CEO Kim Churches (3/19/21):  "AAUW is saddened and angered by the senseless killings in Atlanta and stands with the AAPI community to demand an end to the anti-Asian racism and violence that has intensified in our nation over the past year."
See the complete statement >>
AAUW Condemns Racism
We condemn racism, which is so deeply rooted in our country and demonstrated in many aspects of our lives. There can be no justice or equality when any individuals or communities are treated with indignity or denied equitable access to health care, quality education, desirable housing, opportunities for job advancement and economic security.  More>>>