Covid-19 Guidelines: AAUW's recommendation is to adhere to the state guidelines as determined by its governor. Link to Coronavirus.oregon.gov.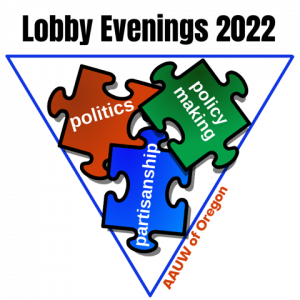 AAUW of Oregon's Lobby Evenings will take place via Zoom on Tuesday, February 15 and Wednesday, February 16 beginning at 7:00 PM. It promises to be an interesting set of evenings. Our theme this year is the interplay of politics, policy making and partisanship. The Zoom link will be sent after you register.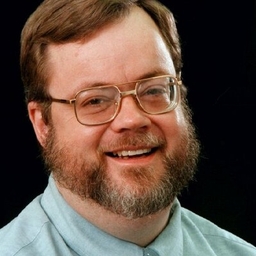 We kick off on February 15th with Dick Hughes, a freelance journalist who writes the weekly "Capital Chatter" column for the Oregon Capital Insider. His byline is "telling stories with passion, power and precision." Not only is he consummately well informed, but he has a broad perspective and a great sense of humor. He was at the Statesman Journal from 1981 – 2016. He's also an adjunct professor at Willamette University in Salem. To read one of his latest pieces, click here. We hope to break out into discussion groups so we can grapple with the "politics, policy making and partisanship" conundrum.
On February 16th, we will be bringing you a panel of four new female legislators. They include:
• Representative WLnsvey Campos (Democrat, District 28, Aloha)
• Representative Lily Morgan (Republican, District 3, Grant's Pass)
• Representative Lisa Reynolds (Democrat, District 36, West side of Portland)
• Senator Akasha Lawrence Spence (Democrat, District 18, Portland).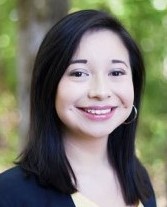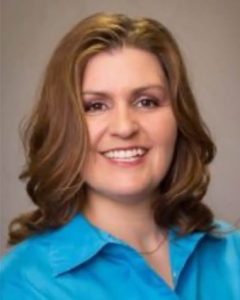 It's quite a lineup! Thankfully the number of Oregon's female legislators has dramatically increased. We are looking forward to getting an idea of what brought them to the legislature and what they hope to accomplish. If you have any questions or concerns, please let Trish Garner, State Public Policy Chair, know at garner37@mac.com.
The AAUW Oregon State Public Policy Committee maintains an email list to keep members informed about issues of interest to AAUW at the capital in Salem, Oregon.  Updates are sent periodically and, as the legislative session heats up, there may be calls to action.  Email the public policy chair if you want to receive these emails, or to become a member of the committee or of the AAUW Oregon Lobby Corp.
Position Description: Public Policy Chair
AAUW of Oregon Position Statements on Current Events:
Critical Race Theory:
Clarifying the Origins of the Disinformation Campaign
Marvin Lynn, Ph.D., Former Dean of the School of Education,
Portland State University.
Program presented to Lake Oswego Branch, January 8, 2022.
View Slide Show>
AAUW Statement on Texas Law Curtailing Reproductive Rights
AAUW strongly condemns the U.S. Supreme Court's refusal to suspend implementation of a dangerous Texas law that would virtually strip individuals of their well-established, Constitutional right to control their bodies, eroding their economic security. More>
Kate Nielson, AAUW's Senior Director of Public Policy, Legal Advocacy, & Research, AAUW 9/2/21
AAUW Condemns Anti-Asian Violence
"AAUW is saddened and angered by the senseless killings in Atlanta and stands with the AAPI community to demand an end to the anti-Asian racism and violence that has intensified in our nation over the past year.
The shootings that took the lives of eight individuals, including six women of Asian descent, are the latest tragic example of the increased anti-Asian discrimination we've seen since the beginning of the pandemic. This crime is also a reminder of the misogyny and sexism that remain pervasive in our culture and are so often intertwined with white supremacy.
Racism, hate and violence against women have no place in our society. On behalf of our 170,000 members and supporters, we call on our nation's leaders to forcefully address the toxic systemic racism and sexism that threaten the safety and well-being of our Asian-American community, especially women who are disproportionately vulnerable.
We vow to continue our work to advance deep cultural and policy change to ensure that all Americans are free of discrimination and oppression."
AAUW CEO Kim Churches AAUW, 3/19/21 >
AAUW Condemns Racism
We condemn racism, which is so deeply rooted in our country and demonstrated in many aspects of our lives. There can be no justice or equality when any individuals or communities are treated with indignity or denied equitable access to health care, quality education, desirable housing, opportunities for job advancement and economic security.  As advocates for equality, it behooves us as AAUW of Oregon members to recognize and speak up against racism. We therefore commit to fighting for justice, long-term and lasting change, and we stand in solidarity against racism. We pledge to take action in advancing policies and systemic changes that respond directly to racial biases. We also acknowledge that as an organization we have our own work to do.
AAUW of Oregon Board of Directors
January 6, 2021:
We express our profound shock and disappointment about the events that took place on January 6, 2021, in Washington, DC and elsewhere. We also affirm our commitment to our democratic principles. Our country's democracy is undeniably imperfect, but it represents a worthy ideal. Violence in the name of a political point of view should not be tolerated.