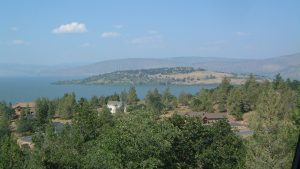 For more information about the branch and how to join, contact:
President Debbie Watts wattsd@lakeview.k12.or.us
The big sky, the stars bright, and the deep silence inspire our vision here in the outback.  The Lakeview branch of AAUW brought the public library, the Sunshine Children's Center/Headstart, and the Candidates Forum to Lake County.
MEETINGS:
We meet monthly on the 3rd Thursday, at 7:00 p.m., in member's homes.
PROJECTS:
Candidates Forum
Home Tour
High School Senior Brunch
CONTRIBUTIONS:
We support the:
AAUW Educational Foundation
AAUW Legal Advocacy Fund
International Federation of University Women
MEMBER SPECIAL INTEREST GROUP: